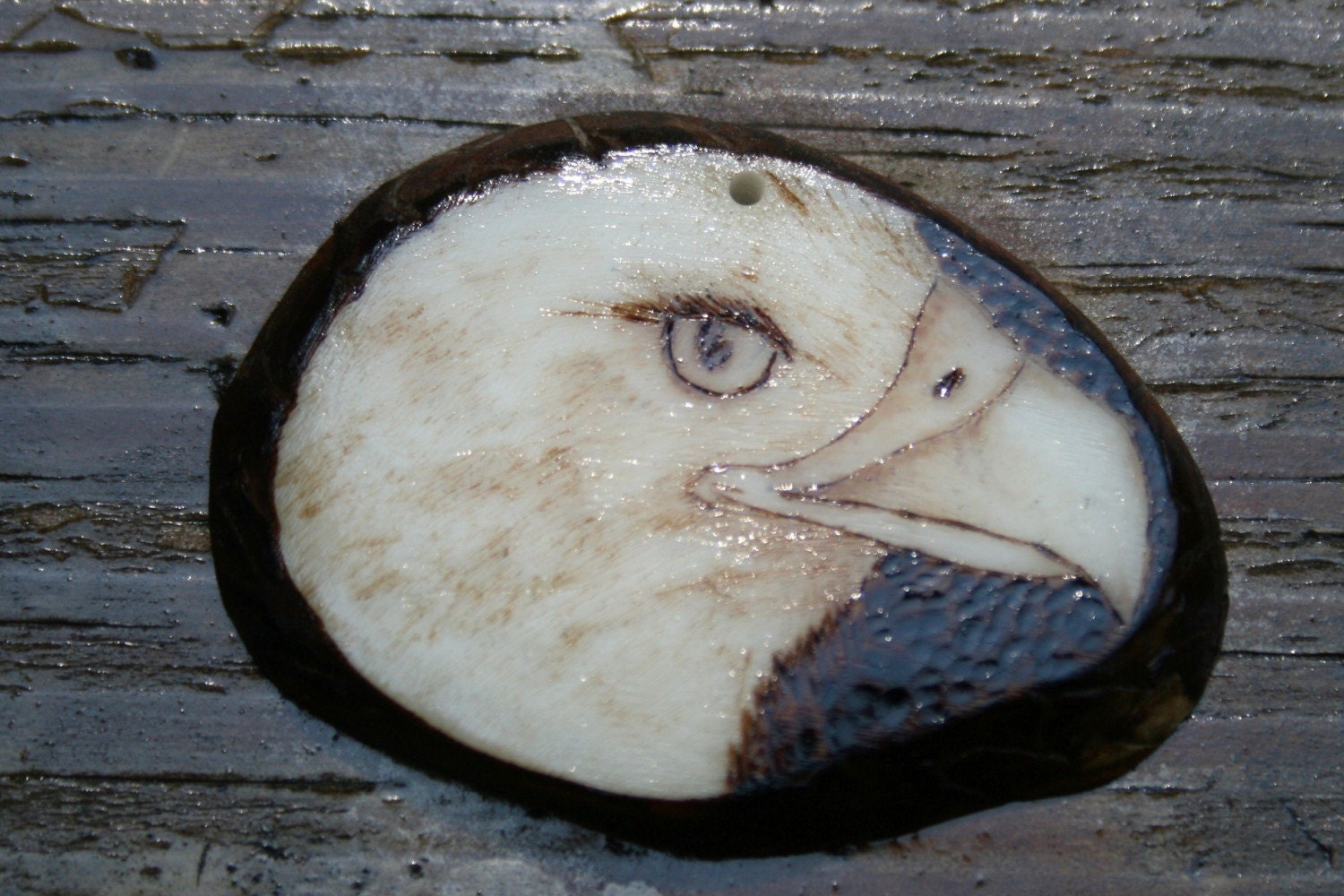 The head of this patriotic bird is burned onto/into the tagua nut.
The finished piece is coated with polyurethane for protection.
This piece is corded with an extra long cord for you to cut to size or if you wish you can request the size with clasp.
Click Here to Visit My Etsy Shop!